Soft Fruit

Blueberries

Buy Blueberries From Spring Reach Nursery Surrey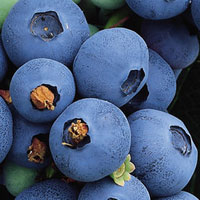 You may buy blueberry plants direct from Spring Reach Nursery in Surrey only 5 mins drive from RHS Wisley. Or we can send mail order to anywhere in England, Wales and the Scottish Borders, and offer next day delivery if you order by midday.
Please ring to check availability before travelling or to order blueberry plants ring 01483 284769 or you may email us at info@springreachnursery.co.uk
Here are some of best selling Blackcurrant varieties
OUR BEST SELLING BLUEBERRY VARIETIES
Duke
An excellent variety of blueberry consistently producing heavy crops of firm, glaucose blue, medium sized fruit.
Blue Crop
One of best selling blueberry varieties, a mid season variety Fruiting late July producing heavy crops of large berries. Plants have excellent bronze autumn colour.
Blueberry Sunshine Blue
A midseason variety of blueberry varieties. A high yield of dark juicy fruit. The beauty about this variety is it only reaches 1m tall making it attractive to smaller gardens or an ideal size to grow in a container.
This is just a few of our varieties. To find availability on our full list of blueberry varieties please ring us on 01483 284769 or email us at info@springreachnursery.co.uk
Autumn is a great time to purchase any soft fruit but you may buy blueberry plants from Spring Reach Nursery all year round subject to availability. Blueberry plants need a sunny location and can be grown in large pots or containers. Blueberries prefer an acid soil or lime free soil. (Ericaceous compost) They are best bought in pairs, preferably opposite varieties for maximum fruiting. Two blueberry plants will produce approx 5kg of fruit in 5 years.
Blueberries fruit on two or three year old wood. New bushes need little pruning for the first 2 years but cut out weak shoots to provide a strong basic framework. Thereafter, prune to ensure a regular production of new shoots from the base. The fruits ripen over a period of several weeks. Pick over the bushes carefully, harvesting only the ripe fruits which part easily from the clusters. The fruits may be eaten by birds so provide protection by netting the bush. Blueberries may be successfully stored for later use by preserving, bottling or freezing.