Hedging Photinia - Red Robin
Buy Photinia Red Robin plants from Spring Reach nursery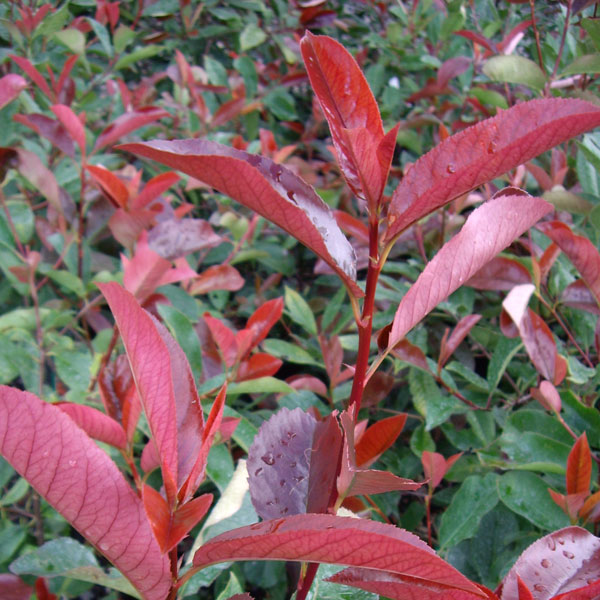 You can buy a large range of Photinia Red Robin plants for hedging direct from Spring Reach Nursery in Surrey which is only 5 mins from RHS Wisley. Alternatively, we can send by mail order to anywhere in England, Wales and the Scottish Borders.
For prices and availability of container grown Photinia Red Robin plants in a range of sizes from 60cm to 1.8M contact SPRING REACH NURSERY at info@springreachnursery.co.uk or
sales 01483 284769.
Photinia Red Robin plants makes an excellent evergreen hedge that is attractive year round but especially in early Spring and Summer when the new foliage is a stunning bronze red. The glossy leaves are oval in shape and up to 10cm long meaning that with good pruning the Photinia quickly makes an evergreen screen offering good privacy. It does best when planted in full to part sunny conditions and will tolerate all soils as long as they are fairly free draining. The growth rate of most Photinia plants is fast when compared to most shrubs and can easily exceed 30 cm per year under good growing conditions. Photinia Red Robin also makes an excellent feature plant when trained as half standards. These Photinia plants are best visualised as having a clear stem to about 1.2 m and then a rounded ball top.